Steve Johnson Racing is selling a brand new, Kosman Gucci NHRA rolling chassis drag bike with a Hayabusa body ready to finish. The rolling chassis is in perfect condition and comes with tons of extras, such as a special step exhaust pipe, carbon fiber belly pans and side skirts, and aluminum adjustable wheelie bars.
Steve Johnson's website states, "(I'm) only selling because there is no Hayabusa die casts pro stock motorcycles being manufactured."
NHRA Kosman Pro Stocker - Price $23,950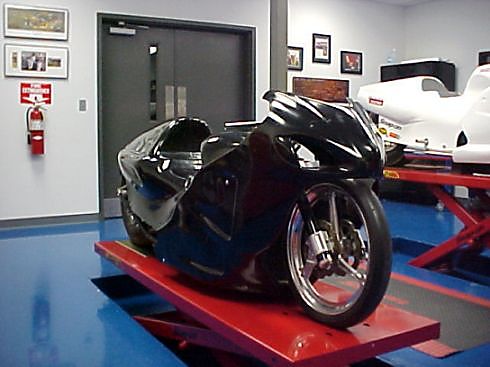 For more information, or to purchase the motorcycle, go to Steve Johnson Racing.
Learn more about Kosman Specialties and buy some truly high performance parts for your drag bike.